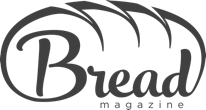 Bread Magazine was published from 2012 to 2020 as a digital magazine and blog about bread making, with the motto "Connecting People Through Bread."
The magazine has now been discontinued.
All of its content will remain available for free (see license) to download on this site:
Thank you for the journey, and may your bread always rise!
With gratitude,
François Thibeault and Jarkko Laine, editor-publishers
**
P.S. The move to this new site is still work in progress, so some articles and links are not fully functional yet. Feel free to explore, and check back later to find the rest.